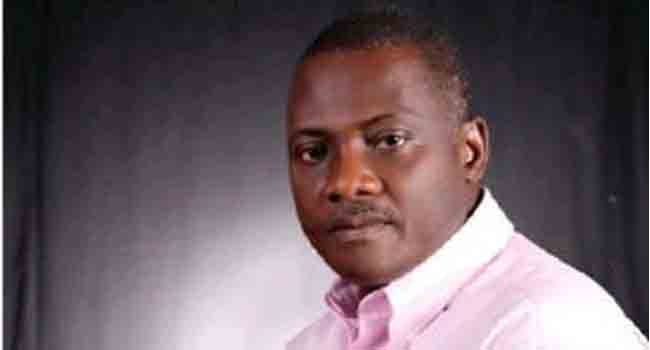 The arraignment of the Chairman of Innoson Motors Ltd, Innocent Chukwuma on charges of conspiracy, obtaining by false pretences, stealing and forgery was stalled today at the Lagos High Court Sitting in the Ikeja.
This is because Mr Chukwuma was again not present in court for his arraignment and the EFCC has not been able to arrest him despite a bench warrant issued by Justice Mojisola Dada.
Instead of showing up for his arraignment, Mr Chukwuma and his company, Innoson Motors Ltd, filed a petition against Justice Dada asking her to recuse herself from the case.
The judge who disclosed this at the proceedings today did not disclose further details of the contents of the petition neither did she state the reasons given by the defendant for the petition.
Justice Dada, however, said that she would adjourn proceedings to await the outcome of the Chief Judge of Lagos, Justice Opeyemi Oke to whom the petition has been forwarded.
After the adjournment, the defence team declined to comment on the petition or the proceedings, the EFCC prosecutor also claimed ignorance of the petition or its contents.
The EFCC on November 30, 2017, filed a four-count charge of conspiracy to obtain property by false pretence, obtaining property by false pretence, stealing and forgery against Mr Chukwuma and his company.
The commission also joined his brother, Charles Chukwuma as the 3rd defendant to the charges.
In an amended charge, however, the EFCC has deleted the name of the 3rd defendant, Charles Chukwuma.
In the first count, the defendants were alleged to have conspired between 2009 and 2011, to obtain by false pretence containers of motorcycle spare parts and raw materials from Mistui OSK Limited, a company based in Apapa, Lagos.
The items listed are said to be the property of Guaranty Trust Bank (GT Bank).
In the second count, the EFCC alleged that the defendants bribed some members of staff of Mistui OSK and Maersk Line Limited to deliver to them, through their clearing agents, containers of motorcycle spare parts, moulds of plastic parts, steel structures as well as raw materials imported into Nigeria from China in the name of GT Bank as the consignee by pretending they had the authority of the bank to clear the items and took delivery of same.
The offences are said to be contrary to certain provisions of the Advance Fee Fraud and Other Offences Act of 2006.
The post Forgery Charges: Innoson's Asks Judge To Hands Off Case appeared first on Channels Television.