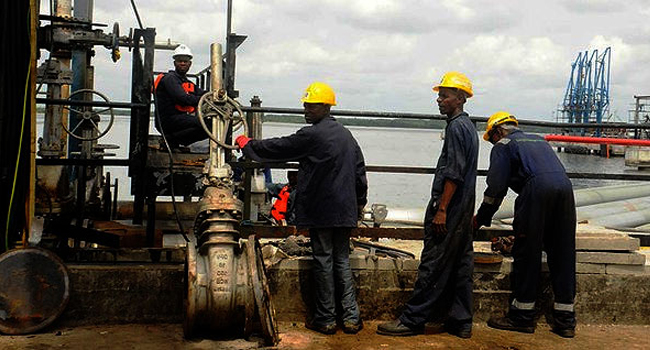 The Nigerian National  Petroleum Corporation (NNPC) has said that Nigerians need not exercise unnecessary fear over the availability of petroleum products during this yuletide season and beyond.
The Group Managing Director (GMD) of the corporation, Mr  Makanti Baru in Sagamu, Ogun State on Thursday said Nigeria consumes about 35 million litres of the product per day and over a billion litres of petroleum is currently available in Nigeria.
"We are prepared and we have sufficient products that will last us through the end of the year and into next year. Our average consumption is about 35 million litres per day and at the moment we have well over a billion litres of petroleum products in my tanks," he said.
READ ALSO: Govt Begins Sale Of Entry Forms Into Ogun Public Service
Baru also appealed to motorists to be cautious and not save petroleum products in jerry cans as there is no cause for alarm or panic buying.
"We do not have any problem what I will appeal to motorists to please not put fuel in jerry cans and put them in your cars. That is very dangerous because at the slightest opportunity they could catch fire.
"I am assuring you, there is products in every filling stations as you could see around the country. We have trucks that are bringing fuel to filling stations across the country," the NNPC Boss said.
He said further that the ugly scenes of long queues will not be seen at petroleum stations this yuletide season and then cautioned Nigerians against panic buying and unwholesome storage of petroleum products.
The post No Panic This Yuletide, Over One Billion Litres Of Fuel Available – NNPC appeared first on Channels Television.